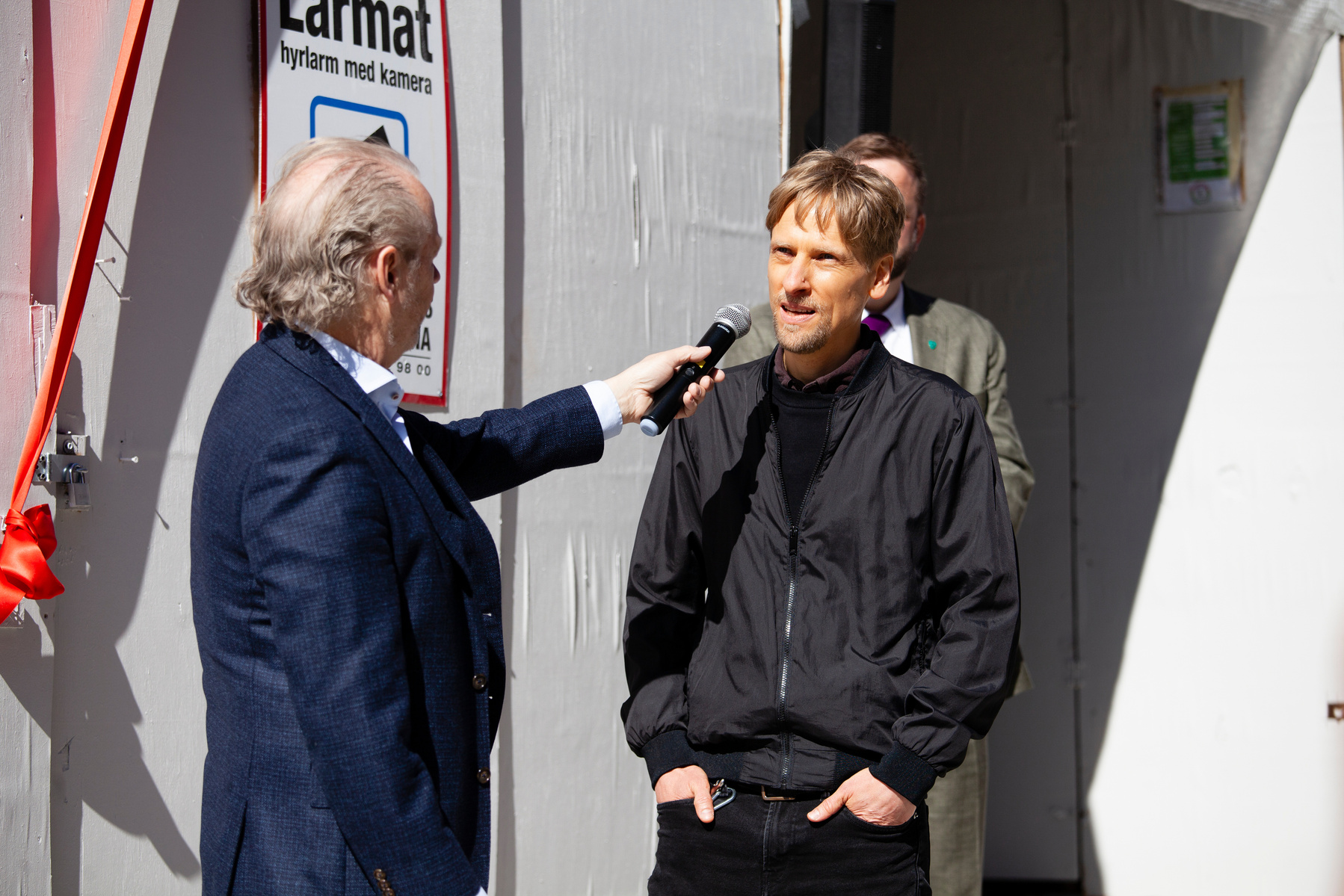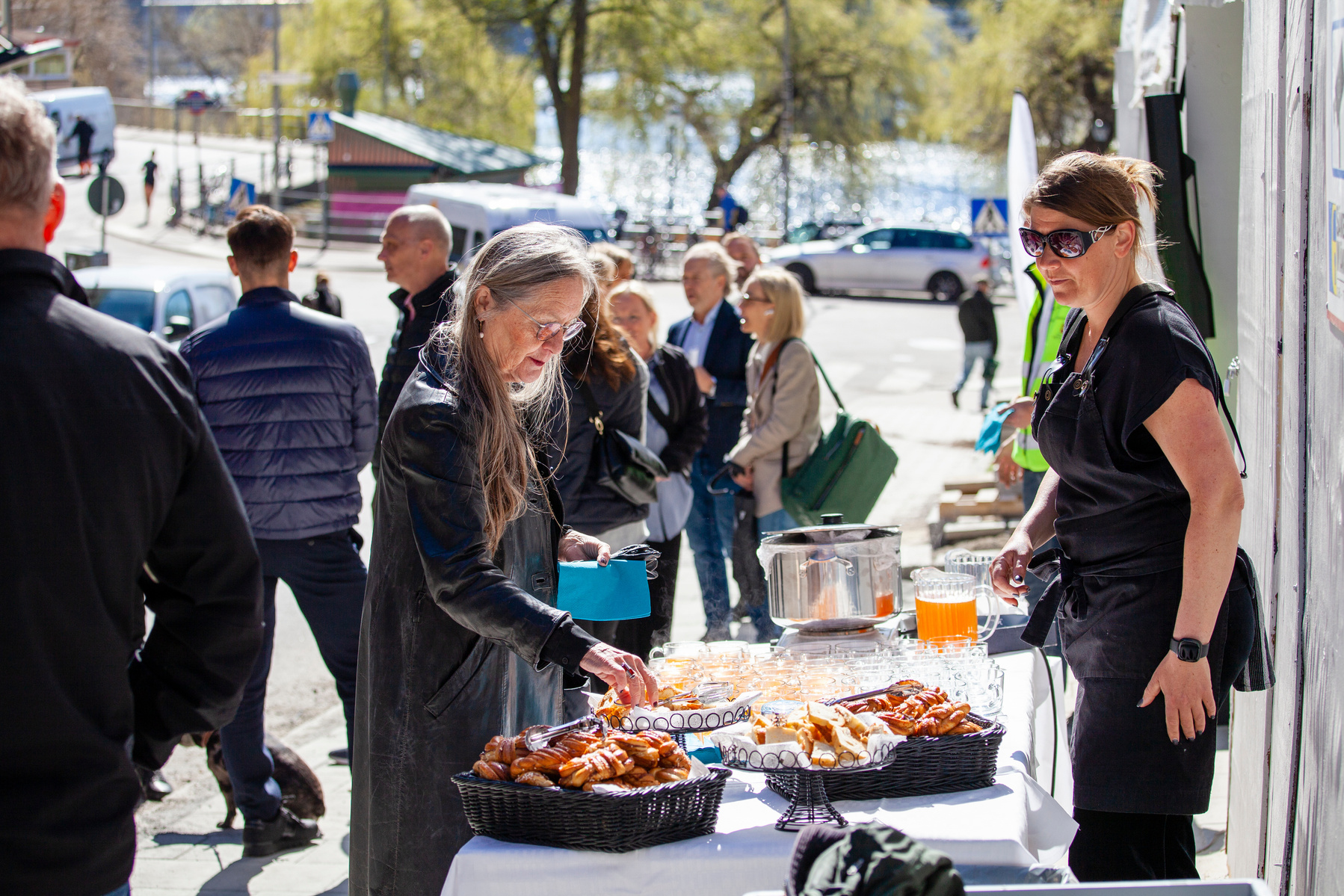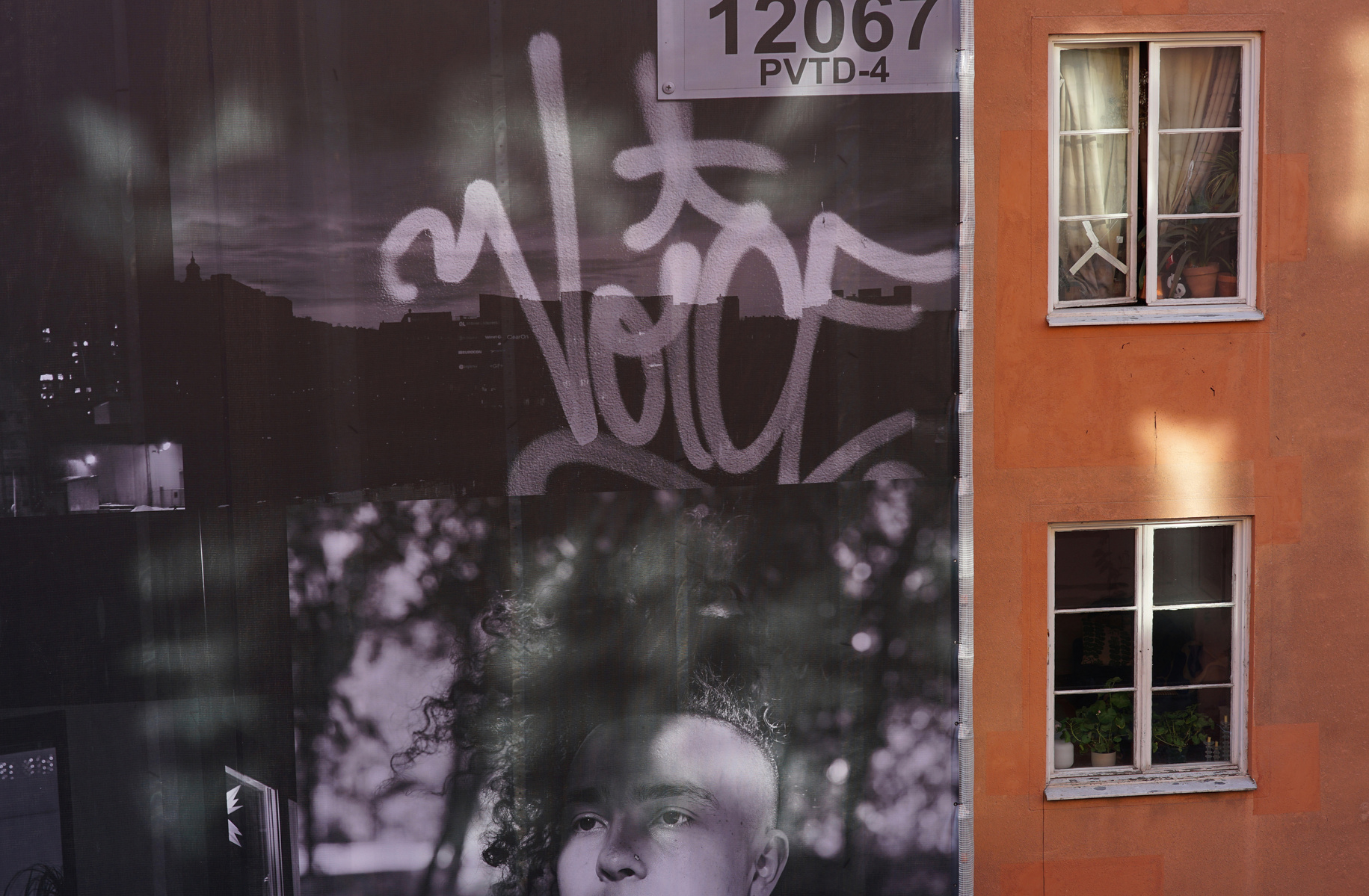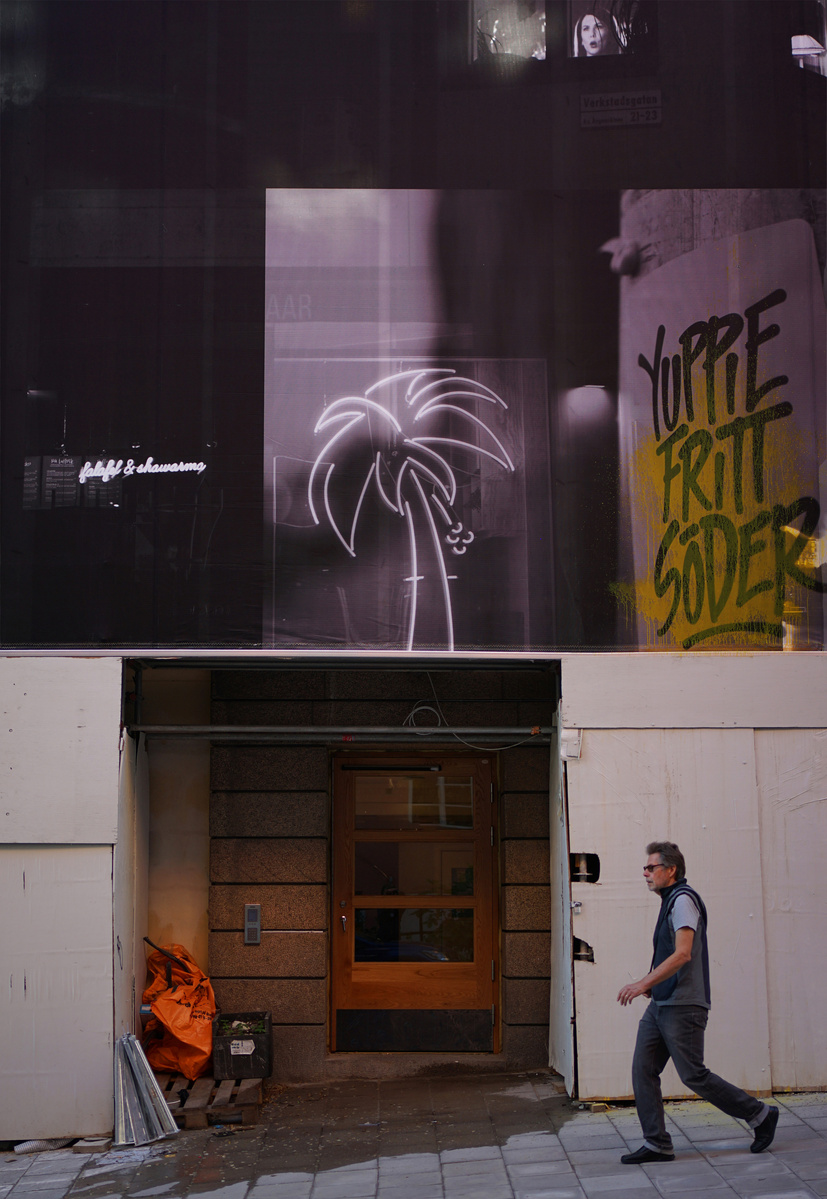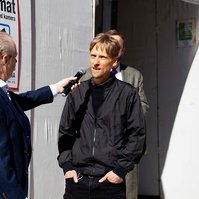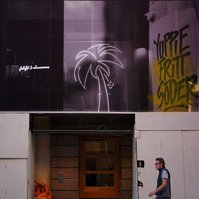 Hornstull Microcosm ‧ temporary site-specific commission in the size of 17 x 13 meters at Bergsundsgatan 24, Stockholm ‧ on display from April 21 to June 6.

Instagram Pictures from the process @kristoffer_ekman

Project description Swedish, PDF
Media reports
DN Stockholm text and pictures (Swedish)
P4 Stockholm 5-minute interview (Swedish)
Situation Stockholm quote (Swedish)
---

Swedish -

Hornstull Microcosm, ett av Sveriges hittills största fotobaserade konstverk - 17 x 13 meter - på en för uttrycket ny arena: Byggnadsställning i samband med renovering.

Temporär och platsspecifik konstnärlig gestaltning av Kristoffer Ekman i samarbete med fastighetsägaren Olov Lindgren.

Verket består av ett stort antal bilder som vävts samman i en icke-linjär berättelse med influenser från film noir och sci-fi. Här syns urbana uttryck och karaktärer som präglar platsen samt tydliga landmärken, exempelvis broar och kvarvarande industri.